Content to Stand Out
Content Marketing Experts share secrets any size company needs to know.  Learn ways to stay ahead of your competition in 2019.
What you'll learn:
Leapfrog Past Competitors with 2 Content Marketing Tricks
Learn 2 content marketing tricks to leapfrog your content ahead of 80% of marketers. First, learn how to write a content marketing mission statement to define your target audience(s), content topics, content types and overarching purpose. Second, find out how to create a content marketing strategy on one page.
Other discussion topics may include:



Best practices for briefing creatives when you don't have in-house creative teams



Content briefing, mediums and formats


Channels


Tips and tricks


Speakers

: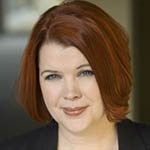 Ashley Sasnett, Digital Content Expert
Equifax
LinkedIn
Ashley  has been working in digital content for over a decade, using various content creation workflows, and has found nothing sets up content for success better than the content strategist understanding what content needs to be created for distribution and how it should be created so it behaves properly. Ashley's experience includes leading enterprise-scale Digital, Social and New Media engagement programs for Porsche Cars North America, SunTrust, and others.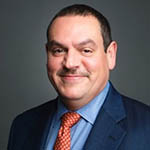 George Stenitzer, Founder & Chief Content Officer
Crystal Clear Communications
LinkedIn
Working as a newspaper editor, marketer and corporate communicator in Fortune 500 companies, George Stenitzer survived 52 bosses over 30 years.
Along the way, he built a strategic playbook for marketing. In 2014, he started up a consultancy, Crystal Clear Communications. Today he leads workshops for the Association of National Advertisers (ANA) and works with clients to outsmart competitors with better content.
The Content Marketing Institute named George Content Marketer of the Year for thought-provoking content created by his team at Tellabs, where he was VP-marketing and communications for 13 years.